For hundreds of job seekers in the tri-state area, Thursday's "ComeBack Job Fair" at the Bruce Convention Center in Hopkinsville offered plenty of opportunities – over 80 diverse companies and a real mix of jobs up for grabs.
For vendors, it was an almost emotional experience, as apps, resumes, and eye contact – something that was lacking during the pandemic – turned what was an ordinary scenario into anything but.
Joquela Smalls, human resources generalist for Jennie Stuart Hospital in Hopkinsville and originally from Guthrie, said she collected over 40 resumes and phone numbers in 2.5 hours for a myriad of positions within the 'establishment.
Autumn Thomas, a human resources generalist for Stanley in Hopkinsville, also had the same luck – receiving at least 20 applications for six open positions in a 90-minute period.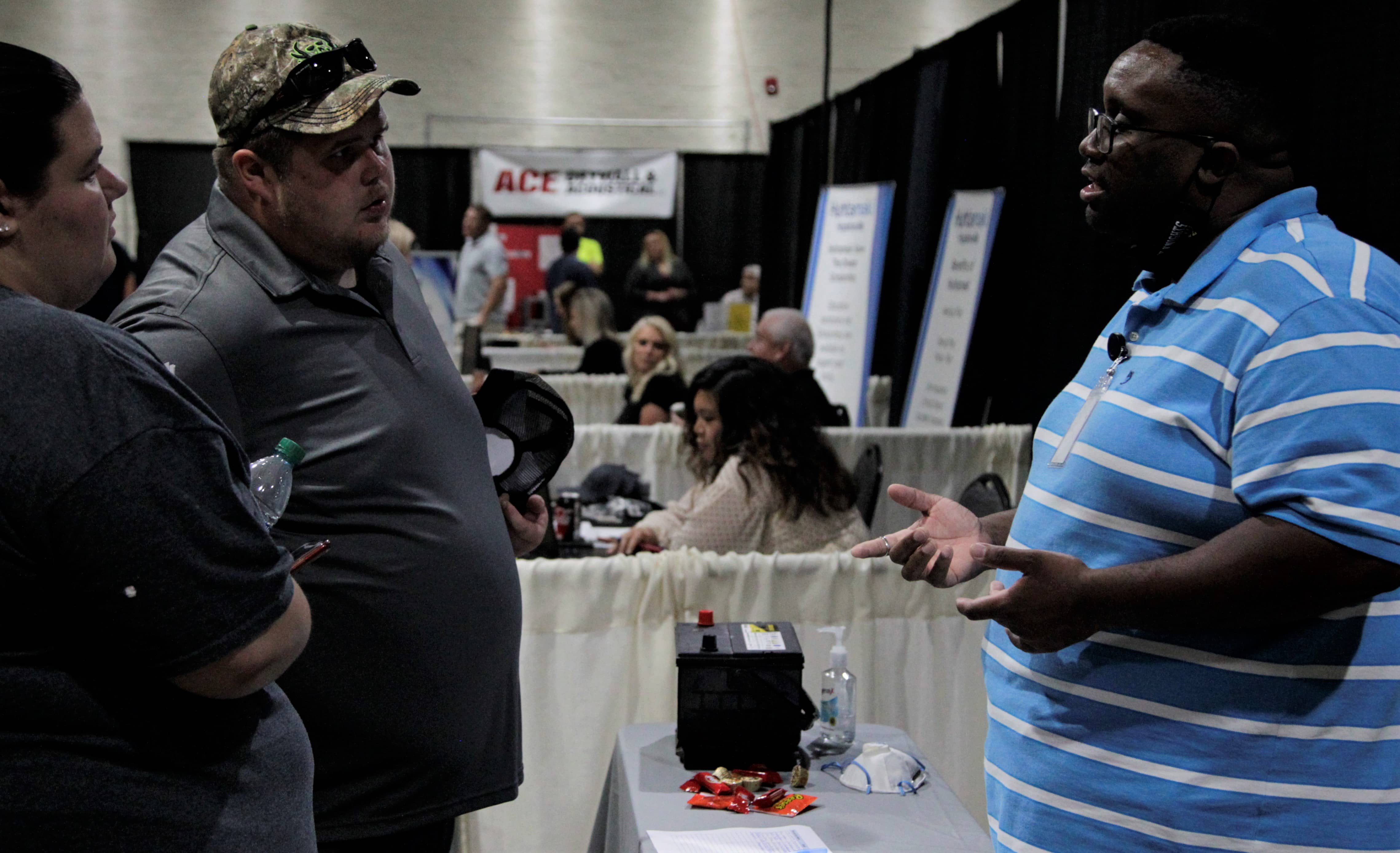 Nathan Dean, a human resources officer for Hankook Atlas BX in Clarksville, retrieved 11 resumes and eight email addresses before lunchtime. More than 20 jobs are available within the start-up, which is responsible for assembling lead-acid batteries designed for original equipment and the aftermarket.
And it was the personal and human interaction that made all the difference. Vanessa Taggart, training manager for Continental Mills of Hopkinsville, noted that a handshake – paired with an online app – helped put two and two together for a memorable imprint.
With nearly 60 positions available at Metalsa of Hopkinsville – a manufacturer of chassis structures for light and commercial combustion engines, hybrid and battery-electric vehicles – human development manager Sharon Chilton noted there were concerns. in the region regarding people not returning to work.
After landing more than 20 applications and resumes in the first half of Thursday's job fair, however, she feels a little more confident about the future of the region's employment sector.
Of the 86 providers and organizations scheduled to be on-site for the career fair, 43 of them were Second Chance Employers, meaning applicants had an equal chance of employment after previous incarceration.
Those who explored new job opportunities on Thursday should follow all leads in the coming weeks – as commerce and business in general returns to normal after Kentucky reopens on June 11.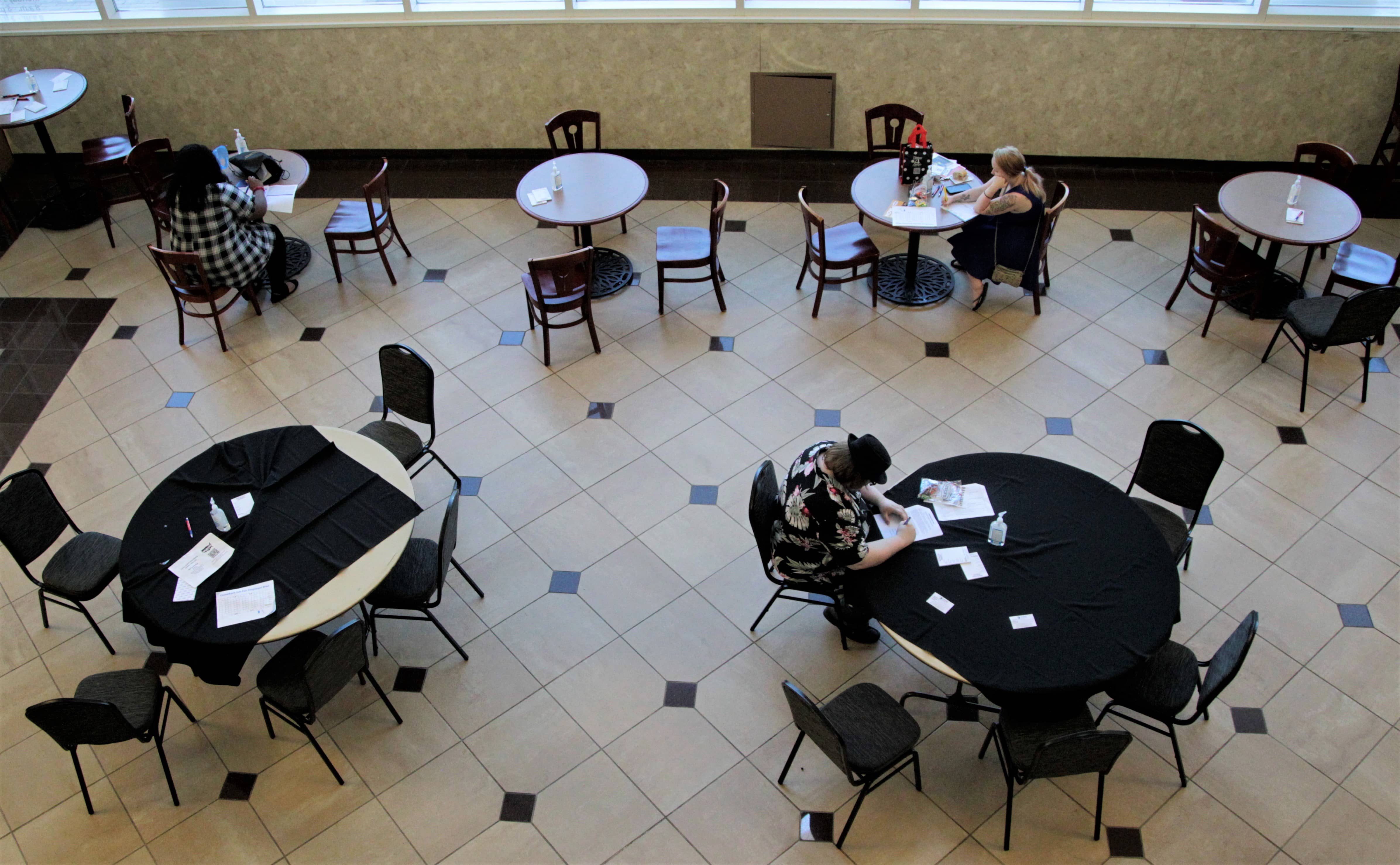 For many companies, Thursday was just the start of the local workforce replenishment. As potential hires and second interviews have taken shape, hundreds of jobs will remain open in the coming weeks.
And at some point, they will need to be filled.
Suppliers / Organizations
Douglas Autotech
Bed wood and parts
TRAD North America
Lake Barkley and Pennyrile State Resort Parks
Freudenberg Filtration Technologies, LP
Kentucky moving and storage
BGB Trucking Inc.
Hankook AtlasBX
Wabash National / Transcraft
Huhtamaki inc.
Metalsa structural products
Stanley Engineering Fastener
West Michigan United States Staffing Agency, LLC
Hopkinsville workforce
Novelis
LG Electronics
Martinrea Hopkinsville LLC
Riken Elastomers Corp
Wyndham Hopkinsville Garden
Luttrell Staffing Group
Oak Grove Racing, Gaming & Hotel
LafargeHolcim
Crown Services
Plymouth Engineering Forms
Elwood staffing
Wise staffing group
Crown Endowment Services
Green River Correctional Complex
Shady Lawn Nursing and Rehabilitation
WoodmenLife
Kuttawa Christian Care Center
digital works
Christian Heights Nursing and Rehabilitation
PACS transport
Christian County Jail
Holiday Inn & Suites Hopkinsville and Holiday Inn Express Oak Grove
US Army recruiting station in Hopkinsville
Comefri United States
Morrison Health Care
Assisted Living at Barkley Plantation
Chick-fil-A Hopkinsville
Bridgestone Metalpha
TGASK
Marquette Transport, LLC
Higgins Insurance
Hopkinsville Christian Care Communities
A&G Tree Service
Jennie Stuart Health
Herb Hays Furniture and Mattresses
Walmart Distribution Center
Continental Mills, Inc.
Keystone construction
Rogman Corp KFC
Western State Hospital
TTEC
Max Arnold & Sons, LLC
Danfoss
Solid Waste Disposal in Hopkinsville
Cumberland Room
DENSO air systems
The Edge Media Group; WKDZ / WHVO / WPKY
H&R Agri-Power
Merrell Home Improvement
KPower-Clarksville Staffing Solutions
Black Pearl Home Care
Pennyrile Allied Community Services
Hopkinsville Community College
Office of vocational rehabilitation
Kentucky Agricultural Worker Program
Hopkinsville Morningside
Whitehead Electric Company, INC
Radhadji Inc
Rogers Group Inc.
EKCEP, Inc.
Kentucky State Penitentiary
Mcdonalds
Christian County Public Schools
Car wash finish line
Outwood / ResCare
Ace Drywall & Acoustic LLC
Muhlenberg employment body
CBE companies
US Air Force
Centraide du Pennyrile
Hucks
Hands of hope